Fichtelgebirge Mountain Range
The Fichtelgebirge Mountain Range forms a giant granite "U" between the cities of Hof, Bayreuth, and Waldsassen. The magical landscape features dense forests and unique, romantic rock formations.
Franconia's "roof," as the area is called, also features idyllic valleys, expansive plateaus, and peaks such as the Ochsenkopf or the Schneeberg mountains. Especially intriguing is the giant rock maze Luisenburg near Wunsiedel. Here you find enormous blocks of granite that are strewn about, next to and on top of each other, as if a giant put them there. During the Luisenburg Festival, the rocks serve as the backdrop for the stage – an unforgettable atmosphere.
The Fichtelgebirge low mountain region has also been known for centuries for its craftsmanship. The area has been famous as a center for gold, silver, and copper mining as well as the manufacture of porcelain. Another well-known highlight of the area is the Wagner Capital of Bayreuth.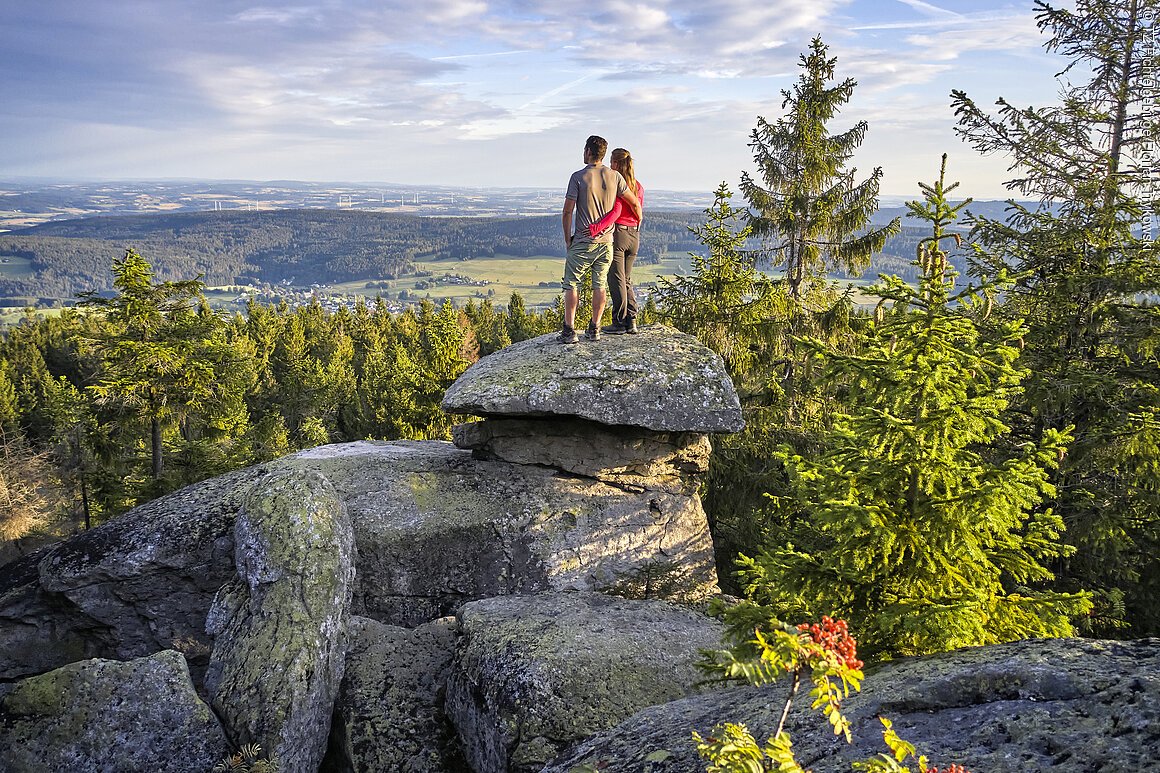 more information
website