Forchheim
Oldest. Masterpiece. Beertown.
As one of Franconia's oldest towns, Forchheim has preserved its historic architectural heritage of half-timbered houses and the fortress grounds.
The Carolingians built an Imperial Palace in Forchheim of which no remnants remain today. However, the four bastions are still imposing. They were built in the 16th century, when Forchheim evolved into a heavily fortified city. The town hall building complex is significant as a masterpiece of half-timbered architecture. Furthermore, there is the Imperial Palace, originally an episcopal castle, and the St. Martin's Church.
But the city is also perfect for a stroll. The city park Forchheim was designed by the city landscape architect Hugo Post in 1920. He is credited with bringing exotic influences to Forchheim. So today, visitors revel at the stately splendor of a Japanese Pagoda Tree and a Southern Catalpa Tree. Another peculiarity is the Caramel Tree, the leaves of which smell like fresh baked goods and caramel. The park and its majestic trees, luscious bushes, and diverse flora is a wonderful place to relax, take a stroll, breathe deeply, and explore.
Furthermore beer connoisseurs get their fill in the old town as well as at the cellar forest: There are 23 traditional beer cellars. Other culinary highlights can be reached within a few minutes of walking and include a coffee roasting demonstration, a gourmet tour, a culinary beer tasting, or the "Walk of Beer Tour." A must is the Christmas treat "Urrädla": a round, curly, fried pastry made from egg yolk, sour cream and flour, which tastes best at the city Christmas market.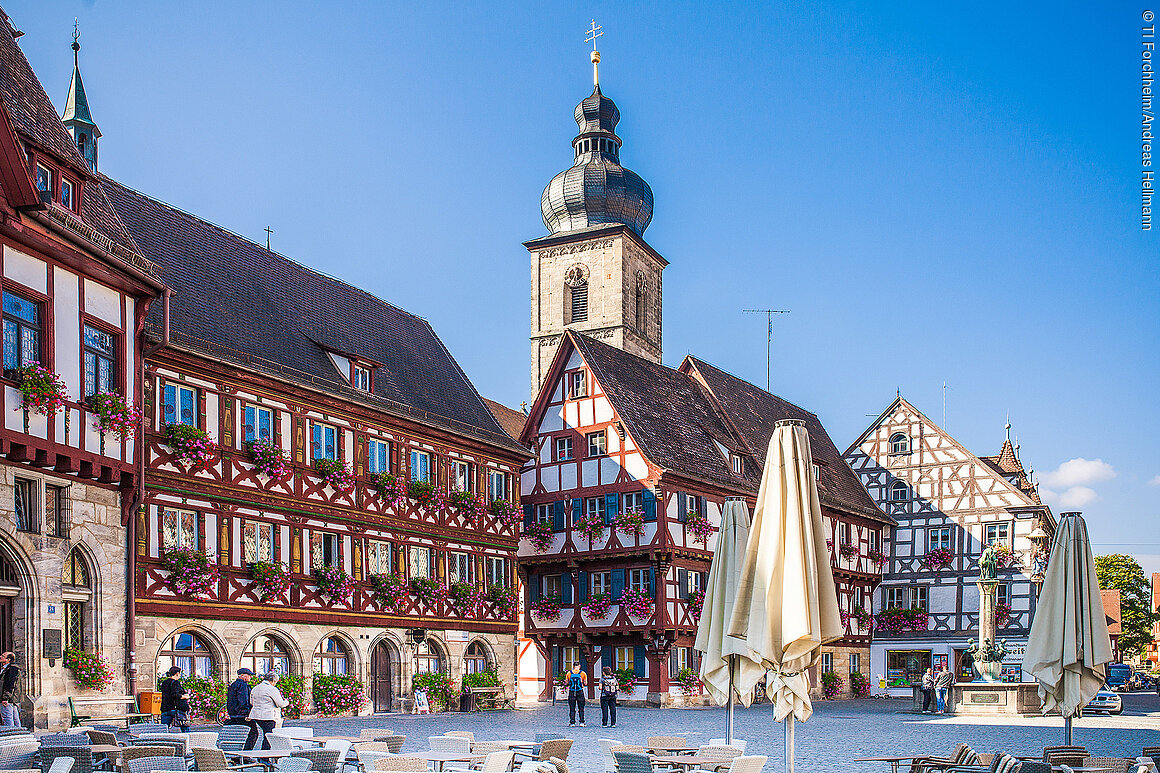 more information
website
Top-Highlights
Imperial Palace
Town Hall
Cellar Forest
St. Martin's Church
Christmas market with Advent Calendar