Altmühl Valley Nature Park
Steep dolomite rock formations, lush and green riverside meadows, sun drenched juniper heath land, plus the meandering Altmühl River: That is in essence what you will find in the beautiful Altmühltal Valley Nature Park.
The appearance of the valley today is the result of an ocean that was here millions of years ago during the Jurassic period. Today, there are towering limestone formations and uncounted fossils embedded in it. Human history has also been rich in this area: Celts, Romans, noble families and the church have all had a big influence on the history of the valley. Don't miss the Limes, an ancient Roman wall and UNESCO World Heritage Site. Also impressive are the many interesting museums, the ancient fortresses, the magnificent churches and monasteries, and the many historical towns, such as Weissenburg i. Bay, Eichstätt, or Beilngries. You can reach all the highlights of the Altmühltal Valley by foot on one of the numerous long-distance hiking trails, such as the Limes Trail, or the Pilgrim's Trail.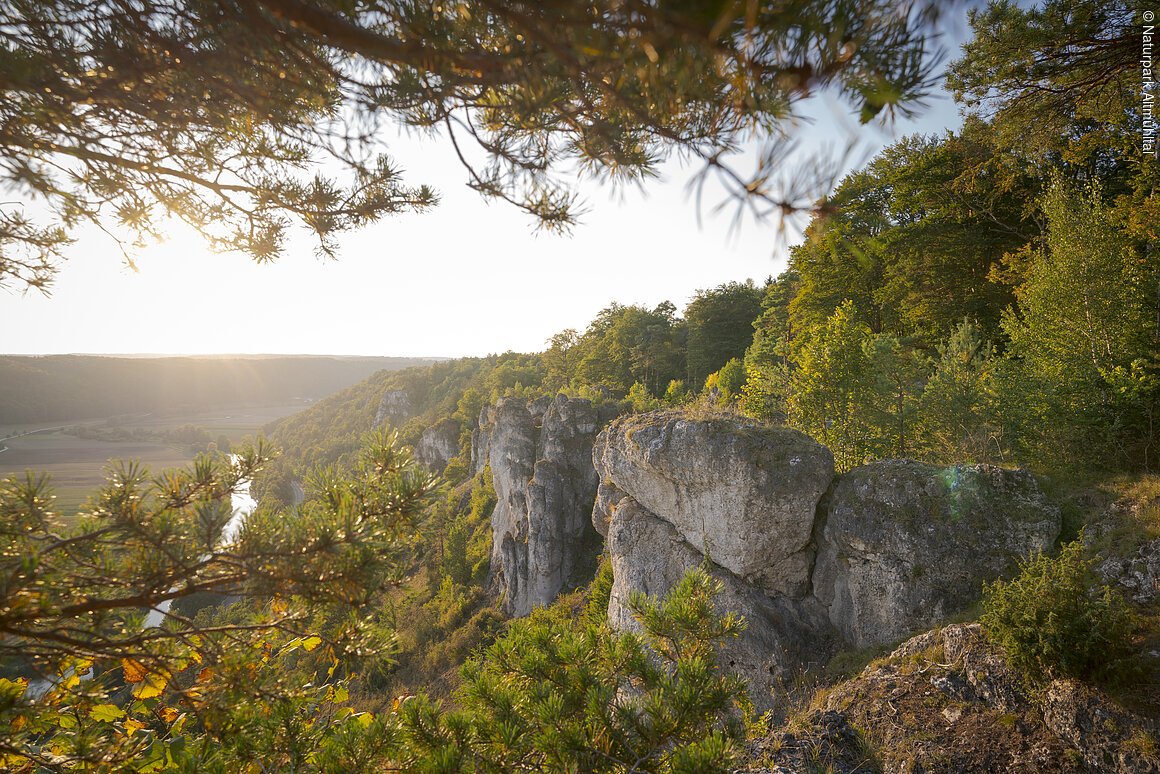 more information
website