Erlangen
Historical. Happy. Cosmopolitan.
The smallest of Bavaria's big cities has preserved its international flair of the days of the Huguenots to this day. Recently, Erlangen has developed as the high-tech center of the Nuremberg metropolitan area. This is due to the renowned Friederich-Alexander University, two Fraunhofer Institutes, a Max-Planck Research Center and the world's largest site of the Siemens AG.
But visiting Erlangen also offers a lively art scene. The International Figure Theater Festival, the International Comic Salon, a poet festival which is one of Germany's most beautiful outdoor literary happenings, and the Silent Movie Music Days all take place in the historical Huguenot town. Not to forget the charming Christmas markets that enliven the city squares in the pre-Christmas period.
At every turn you find stony witnesses of days gone past and the relaxed, easygoing charm of modern day Erlangen. You don't have to go far to see a lot. There are picturesque baroque-era houses, margravial splendor, modern architecture and lots of green space to enjoy. Plus you will find many shopping and leisure opportunities. Coffee shops, restaurants and taverns are a hallmark of this university town.
For over 250 years, the "Bergkirchweih" Fair has been a highlight for visitors. Every year at Pentecost, over a million visitors and locals celebrate in the beer cellars along the Burgberg Mountain.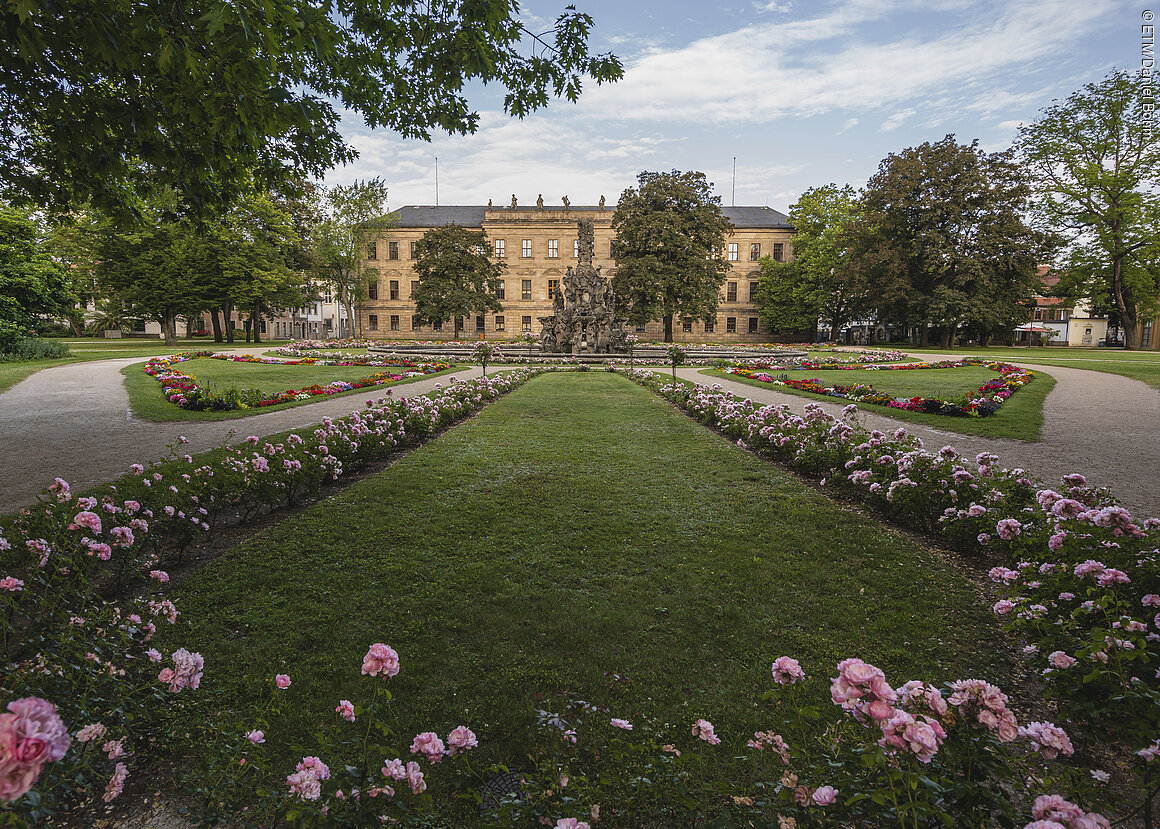 Top-Highlights
Planned Baroque City
Margravial theater
Summer Residence and Castle Grounds
Huguenot Church
Bergkirchweih Fair