Active vacations in Franconia
Franconia's vacation regions invite guests not only for hiking and cycling but also for golfing, climbing, winter sports, and more! Various leisure activities are on offer in a range of natural landscapes.
The most beautiful views over Franconia can be enjoyed while climbing. The areas of Franconian Switzerland, Altmühl Valley Nature Park, Nuremberger Land, and Upper Main Jura Region have a combined total of more than 5,000 climbing routes. Visitors can learn and develop skills in climbing schools and courses. Additionally, via ferratas like the Oberlandsteig, the Churfranken-Klettersteig, the Norissteig, and the Höhenglücksteig wait to be discovered.
Those who prefer to take it easy are in the right place on the Franconian golf courses. There are over 30 golf courses with heavenly natural backdrops to choose from. If the weather is bad, alternatively some indoor golf courses in Franconia welcome enthusiastic golfers.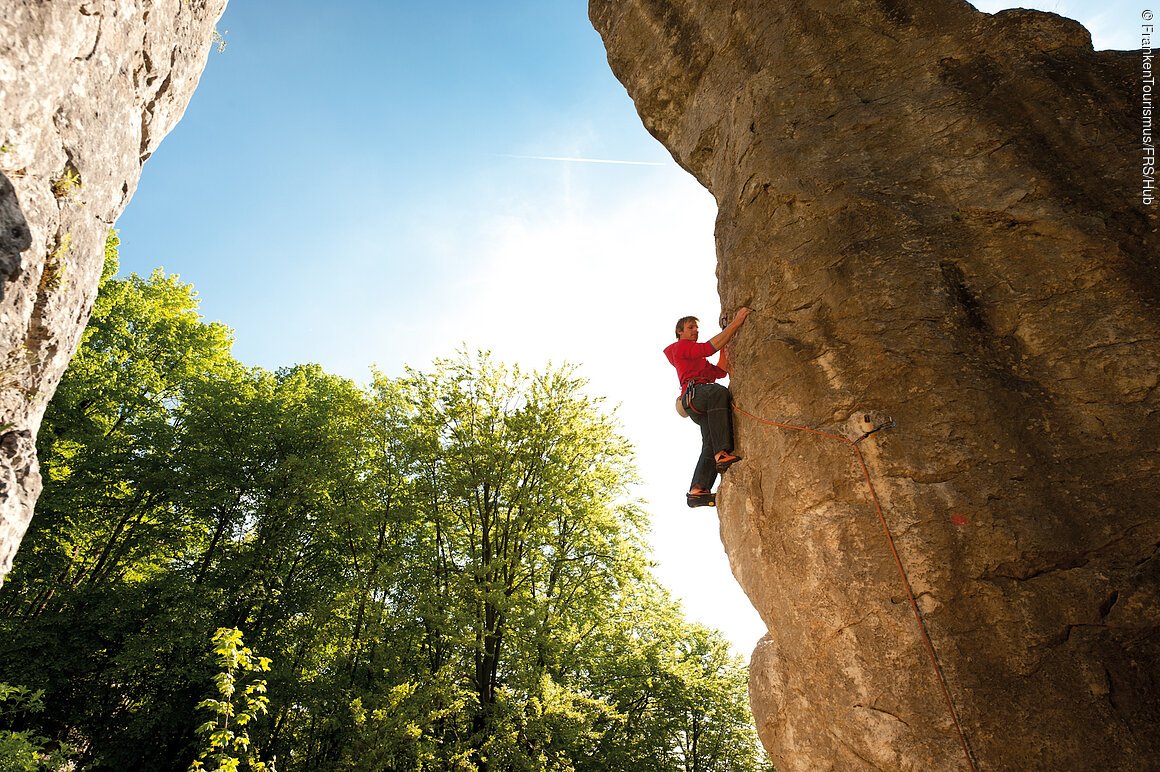 For travelers preferring the cool water, the various water routes offer an adventurous experience. Whether by canoe, boat or raft on the rivers of Regnitz, Pegnitz, Wiesent, Tauber, Altmühl, Saale, Wilden Rodach or on sections of the Main - various whitewater activities are possible in nine Franconian vacation areas.
Nordic walking offers the perfect combination of being active and enjoying nature. Nordic walking parks in Franconia have different route lengths and different levels of difficulty accommodating beginners as well as athletically demanding courses. A special feature are the Nordic walking centers, which were set up, among others, by the German Ski Association. In the centers, there are instructors on site, and equipment is available for rental.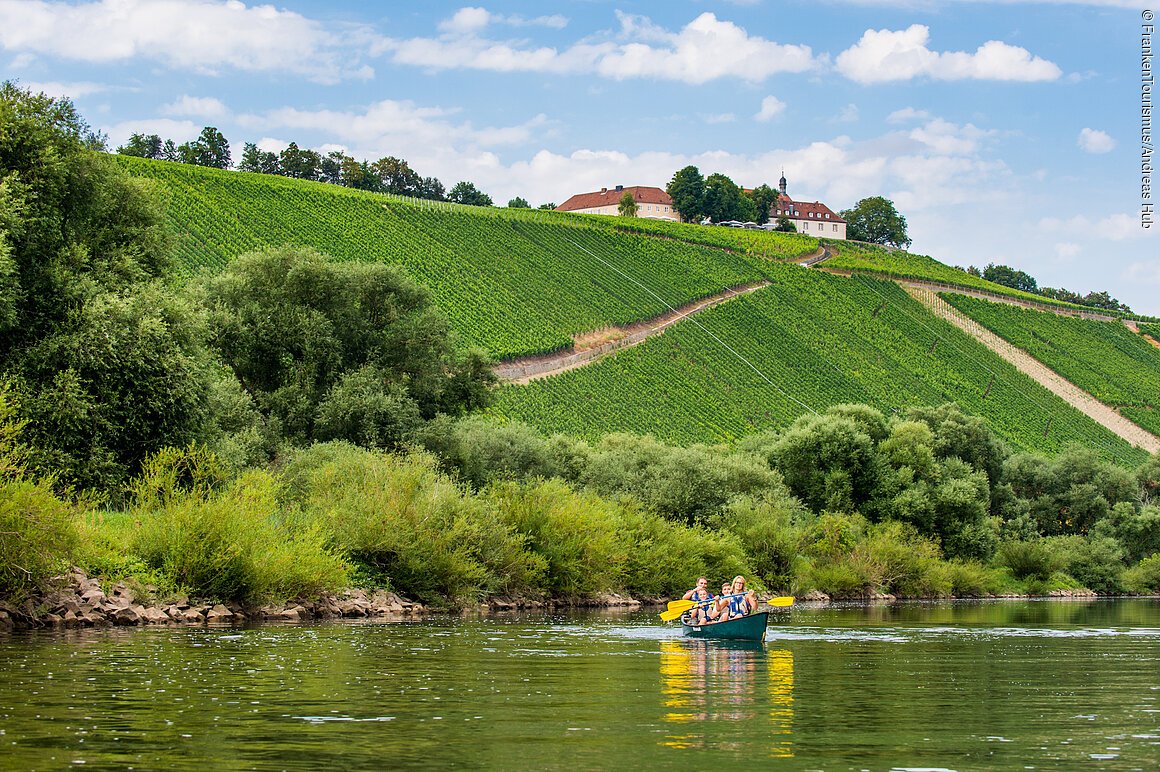 During the winter months, skiing and snowboarding is possible in Franconia. For both beginners and advanced skiers, the Franconian low mountain range offers various pistes, snowboard courses, and ski schools. Those who would like to try something new can give snowkiting or snowbiking a chance. But tobogganing, cross-country skiing, winter hikes, and ice skating also ensure a wide range of leisure activities in nature in the cold season.