Tourist Board of Franconia
Contact us if you have any questions , ideas or suggestions.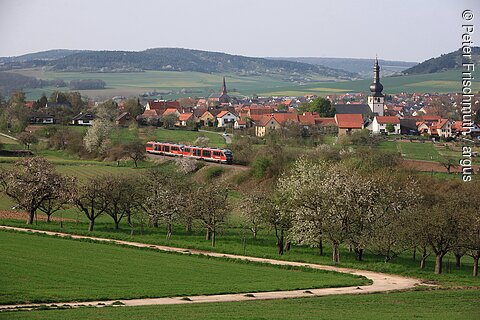 CITY TOURS by train or bus
Traveling by train or bus is a convenient and relaxing way to explore FRANCONIA'S CITIES. Moreover, there are great travel specials by the Deutsche Bahn and the Nuremberg Verkehrsverbund (VGN) to make your city tour an inexpensive one.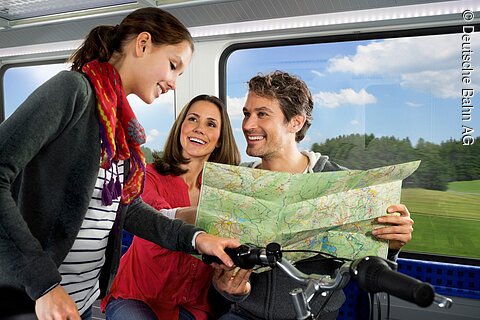 Bicycles Love Riding the Train
There are special trains along bicycle routes, such as the "Bicycling & Hiking Express Frankenland" serving the Main River Bicycle Trail along the Main River. Take this train to anywhere along the trail between Aschaffenburg, Schweinfurt and Bamberg, to either start your tour or return to your starting point afterwards.