Bayreuth
Wagner. Wilhelmine. Hermitage.
The first thing that usually comes to mind when thinking about Bayreuth is Richard Wagner and the Festival Theater on the Green Hill. Yet Bayreuth's reputation as international art center began much earlier, in the middle of the 18th century, with the Prussian king's daughter, the Margrave Wilhelmine, who was the favorite sister of Frederic the Great.
During her reign, the court not only attracted excellent musicians, singers, dancers, and actors from all over Europe, but also renowned architects. One example of the latter is the stucco work by Jean Baptiste Pedrozzi; a prime example of the rococo period in Bayreuth. It was also Wilhelmine who was instrumental in building the Margravial Opera House. It was built by two architecture super stars of the time: Joseph Saint-Pierre and Guiseppe Galli. The opera house is considered one of the most beautiful historical Baroque theaters in all of Europe.
Every year at the end of July and in early August, the historical gardens around the hermitage and its dreamy grottos and water displays are transformed into a huge festival ground for the romantic Bayreuth Summer Night Festival. Tens of thousands of visitors from all over the world flock to Bayreuth every year for the Richard Wagner Festival, Germany's most important opera event. But Bayreuth has a lot more first-class music to offer at the Margravial Opera House: There is the "Easter Festival", the classical music series "Musica Bayreuth" featuring orchestra and chamber music as well as soloists, then there is the "Franconian Festival Week", the "Bayreuth Piano Festival", or "Baroque in Bayreuth" with concerts and operas of the 17th and 18th centuries.
In addition to its abundance of culture and festivals, Bayreuth also offers a rich culinary selection in the form of beer specialties and Franconian classics. The delicacies of the city with the world's highest density of pastry shops and butcher shops are best explored on a guided gourmet tour. During Advent, the rich flavor of the city can be experienced at the beautifully lit Christmas market or while doing extensive Christmas shopping.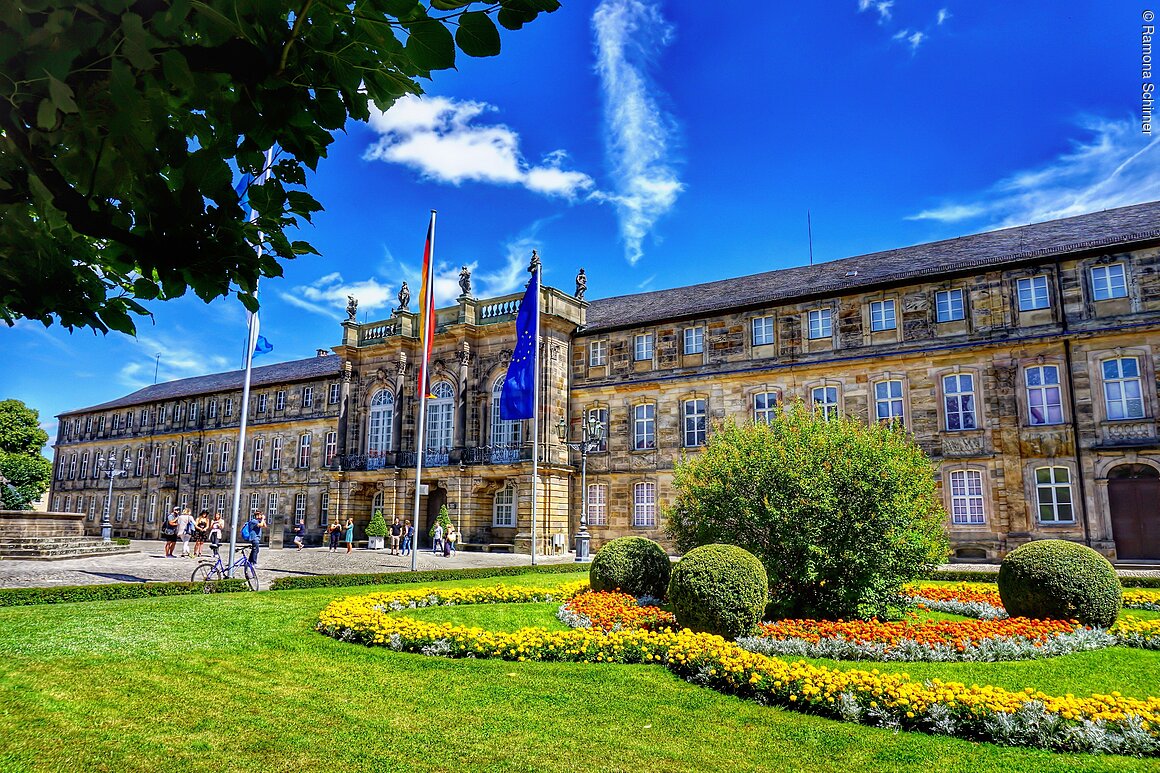 more information
website
Top-Highlights
Margravial Opera House
Hermitage
New Castle
Richard Wagner City
Baroque in Bayreuth in September and October