Eichstätt
Charming. Baroque. Complex.
This small town in the heart of the Altmühltal Valley Nature Park is a gem of Baroque architecture. The prince-bishops of late gave their architects free reign to build magnificent, Mediterranean structures. Today, it is students and visitors who populate the beautiful buildings.
The Eichstätt baroque is impressively airy in style. The residential palace and its cherub fountain legantly fit in with the adjacent curved wing of the former residence of the prince-bishops. The square is considered one of the most beautiful in all of Europe. Inside the residence, visitors are treated to a magnificent mirror hall, a mundane staircase, and all the gold and stucco and spaciousness imaginable.
Fans of religious art will find big churches and small chapels in this Episcopal city. They range in style from gothic to baroque, from plain to grand. The Catholic University Eichstätt-Ingolstadt provides this historical, baroque city with a youthful influence through the young college students and the modern, renowned architecture of the university. A favorite summer past time is to sit along the banks of the Altmühl River and eat ice cream. The view of the old, venerable houses is inspiring, as are the meadows in the flood plain. This perspective of town is refreshing and worth discovering. And in Advent, the Christmas market enlivens Eichstätt's old town; here you can enjoy Altmühl lamb brats and "Heisser Bischof," a special winter punch.
Eichstätt's international reputation rests largely on exciting fossil findings at the nearby Jura quarries. The city is just as varied as are the million-year-old limestone plates. The motto is: Discover something new and admire the old.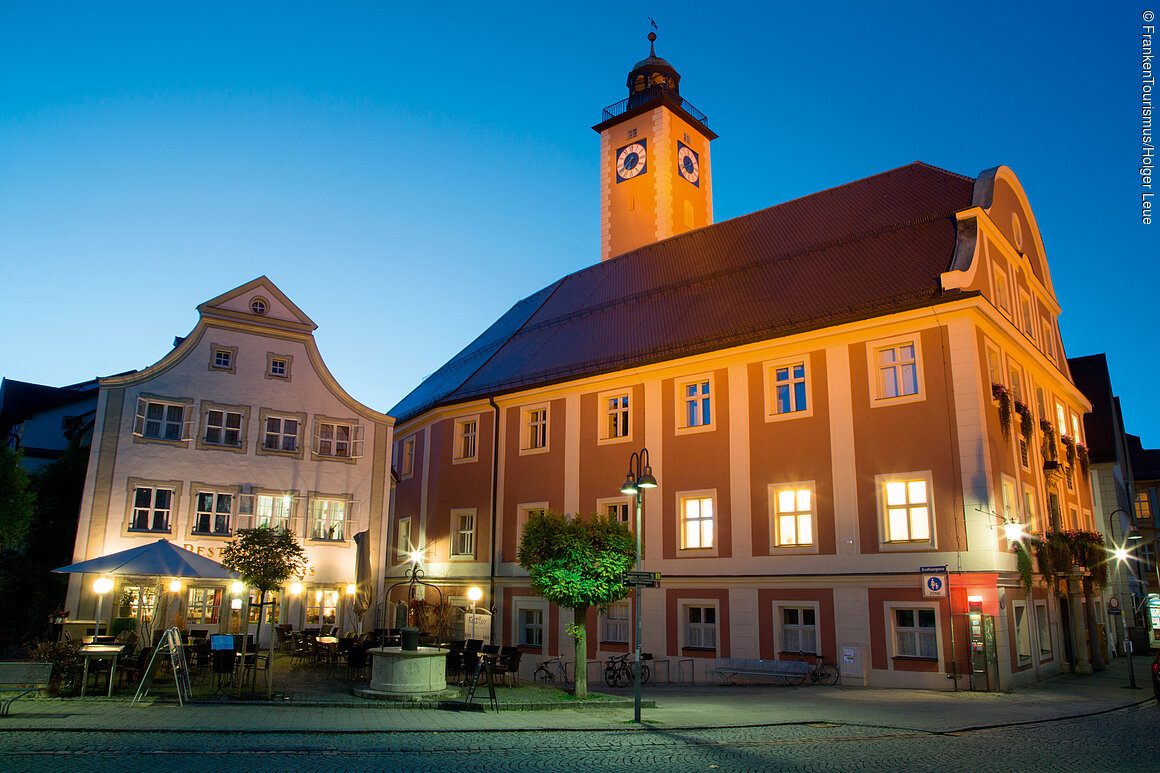 Top-Highlights
Mirror Hall in the Residence
Residence Square
Cathedral
Willibald Castle and Hortus Eystettensis
Fossils