Coburg
Royal. Seductive. Design.
Samba festival – bicycle tour – magnificent castles: This is a typical combination for Coburg, where visitors are treated to a wide variety of activities. In fact, there is so much happening here, anybody will be happy. The surrounding countryside invites you to a leisurely bicycle tour. There are castles and fortresses to tour. All this is juxtaposed to the drumbeat of festivals in the inner city, another Coburg tradition.
Every year on the second weekend in July, Coburg hosts the world's largest Samba festival outside Brazil. 250,000 visitors and 100 samba bands transform the inner city into a colorful, dazzling and rhythmical volcano of human energy and joie de vivre.
Visitors to Coburg are also drawn to attractions, such as the four castles, for example. In the 19th century, the members of the Coburg royal family were considered to be the crème de la crème of nobility. Their history and stories come to life in the superbly preserved buildings. Be it fortress or honorary castle, be it Castle Callenberg or Castle Rosenau: You will get in touch with the world of nobility here. The cultural program is rounded out by precious art collections and the provincial theater.
But don't forget the lovely countryside in Coburg.Rennsteig! Cyclists can enjoy a well marked system of bicycle trails. You can ride for miles on flat terrain through the "Itzgrund". Or, if you want to be more ambitious, you can tackle the many gentle and not so gentle hills in the area.
For those who prefer a more leisurely approach, pre-christmas Coburg with its beautiful Christmas market is also just right. Around the statue of Prince Albert, who as Queen Victoria's husband brought Franconian Christmas tradition to England, artists and craftsmen offer their wares.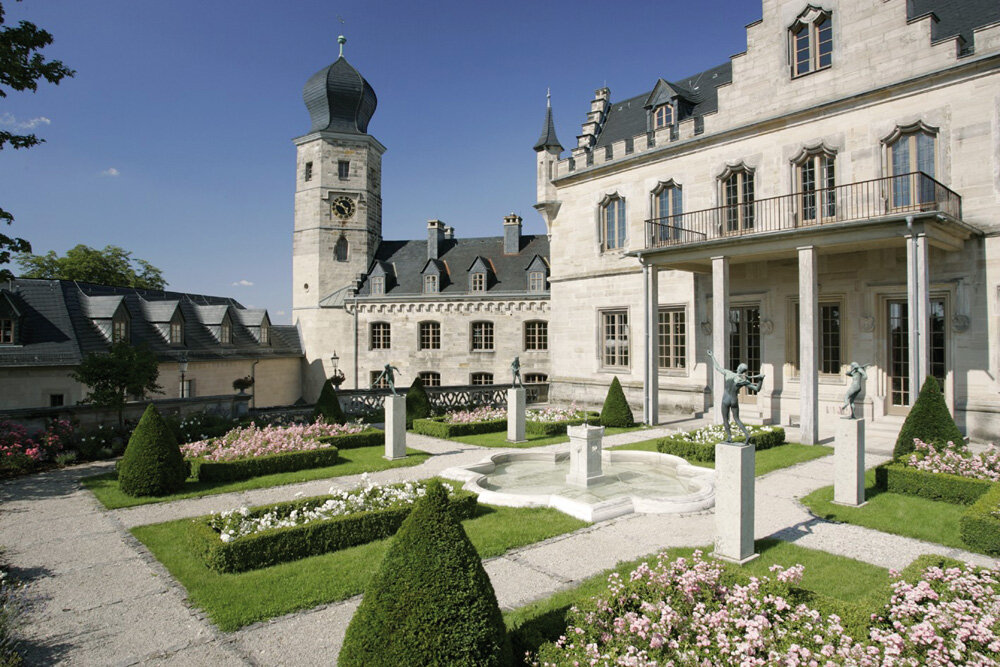 more information
website
Top-Highlights
Coburg's four Margravial Castles
Samba Festival
Coburg Christmas Market
Design Days
Tip for Insiders: Bicycling