Hassberge Mountains
Contrary to their name ("hate mountains"), the Hassberge Mountains are peaceful, gently rolling hills and low mountain ranges full of hidden, beautiful treasures, such as the ruins of formerly formidable fortresses as well as magnificent rural castles.
The Hassberge offer a unique combination of natural and historical experiences such as intriguing "theme trails." Hiking and bicycle touring in the Hassberge will take you back in history. The area is home to over a third of all former knights' castles and residences of nobility in Lower Franconia.
But the Hassberge Mountains are also notable for something else: It is here that the winegrowing and the beer-brewing parts of Franconia meet. Despite their different traditions and products, common to both is a pride in excellence that is accentuated by the superb regional cuisine. In the Hassberge, you will find friendly towns, half-timbered, medieval architecture, and plenty of local hospitality. So enjoy the food, the drinks, and the romantic atmosphere.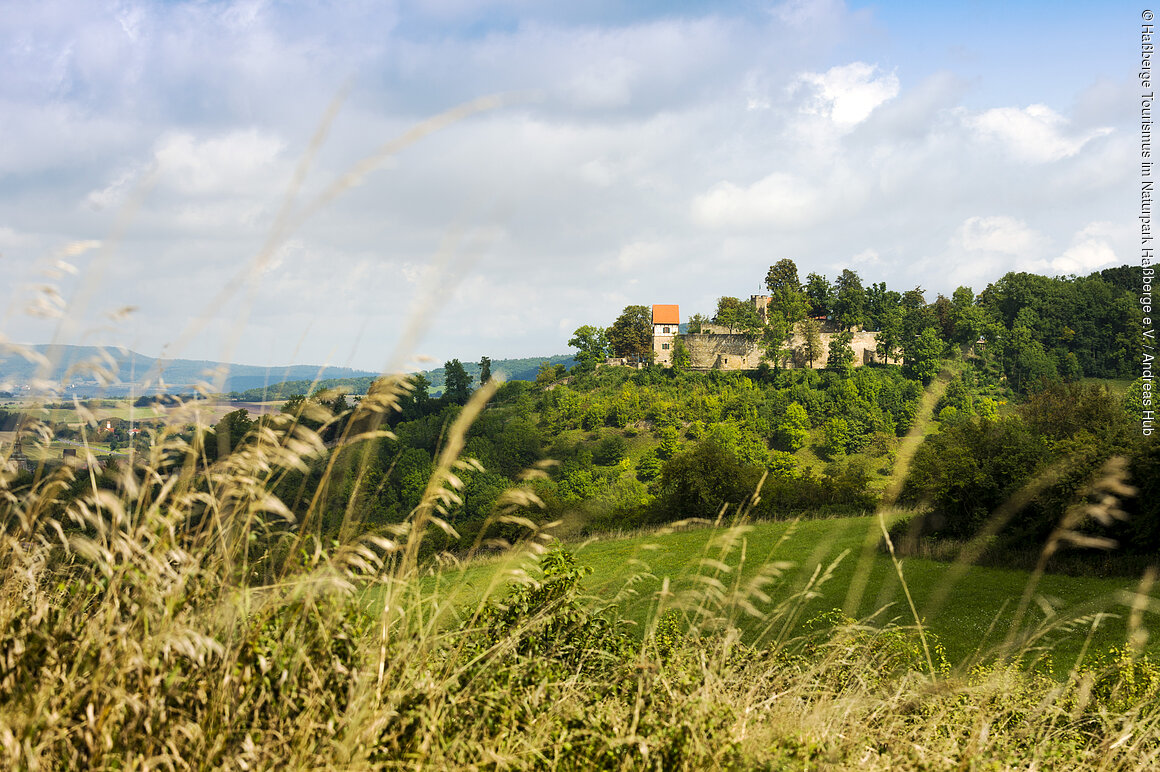 more information
website
A great article to the holiday region Hassberge Mountains can also be found on the blog of Nina Travels. The focus here is not only on Franconian cuisine.
Read here: 13 reasons to visit little known Hassberge region in Franconia, Germany