Dinkelsbühl
Synthesis of the Arts. Painter's Paradise. Lifestyle.
The former free city of Dinkelsbühl – located at the heart of the Romantic Road, in Romantic Franconia – is a very lucky town: The city has survived the ups and downs of German history and the chaos of the wars mostly unscathed.
The townscape has been largely unchanged for over 400 years and includes imposing churches, extravagant patrician houses, and many half-timbered structures. Dinkelsbühl is one of Germany's best preserved towns from the late Middle Ages.
While in Dinkelsbühl, an outdoor stroll around the old fortifications is a must. Nor should you pass up the opportunity for a visit to the lake side swimming resort Wörnitz, one of the last remaining riverside baths in Bavaria. Then there is the Rothenburg gate tower and its documentation center of torture and witch hunts in the 17th century. Also, worth seeing are the new House of the History of War and Peace, where the lives and life stories of people in the past are detailed.
Dinkelsbühl also attracts big crowds for the "Kinderzeche" Fair in July, or to the Provincial Theater Franconia-Swabia where you can enjoy great theater performances and for the summer festival at the park next to the path along the battlements. Dinkelsbühl also proudly hosts a historical city festival, a fish and harvest week, and a Christmas market in the romantic Spitalhof courtyard.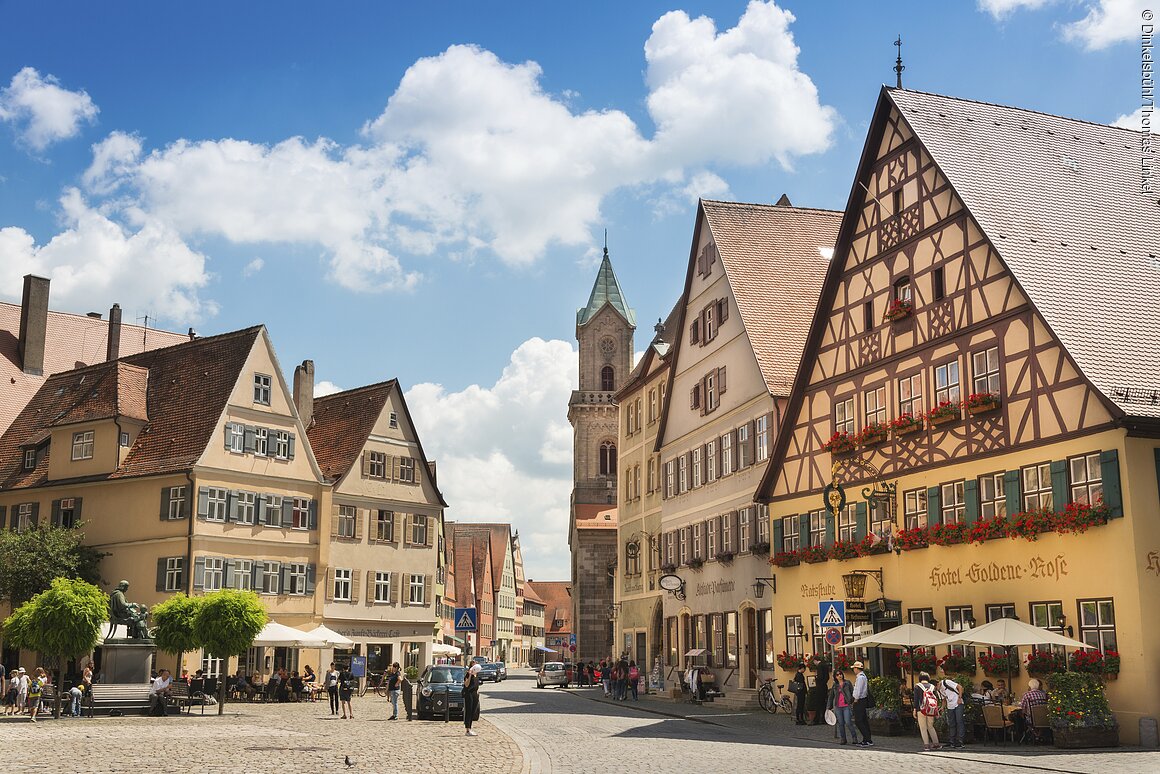 more information
website
Top-Highlights
St. George Cathedral
Medieval Old Town
City Towers and Gates
Wine Market
Kinderzeche Fair