Nuremberg
Imperial. Cosmopolitan. Surprising.
Nuremberg has many symbols: On the culinary end, there is the "Elisenlebkuchen", a type of ginger bread, and the "Rostbratwürstchen" bratwurst. Architecturally, there is the Imperial Castle that sits on a massive rock, overlooking the city. The city is also symbolic for the view from the distance of the castle and the bell towers of the St. Lorenz and St. Sebald Churches.
A visit of the palace inside the Imperial Castle or a tour of the rock tunnels under the castle will more than symbolically take you to the innermost part of Nuremberg. Upon arrival at the train station, however, the Craftsmen's Market and its medieval ambiance and lively hustle and bustle in the shadow of the tower at the King's Gate will greet you first.
Winding alleys with picturesque building fronts and oriels will lead you to the main market square with its steeply gabled houses built from sandstone. These Franconian images will transport you back into a different, long gone time. These are the same images that Albrecht Dürer immortalized in his drawings. And you will encounter Dürer's heritage anywhere you go in this town. He lived here, he worked here, he drew many of his most famous pictures right here in Nuremberg, and he lies buried here. Many of his works are on display at the Dürerhaus and the Germanisches Nationalmuseum.
Even though Nuremberg is Bavaria's second largest city, it has preserved its typical Franconian coziness. But the town today is also a cosmopolitan, international, modern city. You can experience this international appeal best during the annual Christkindles Christmas Market or the international toy fair. During those events, Nuremberg is full of friends from all over the world.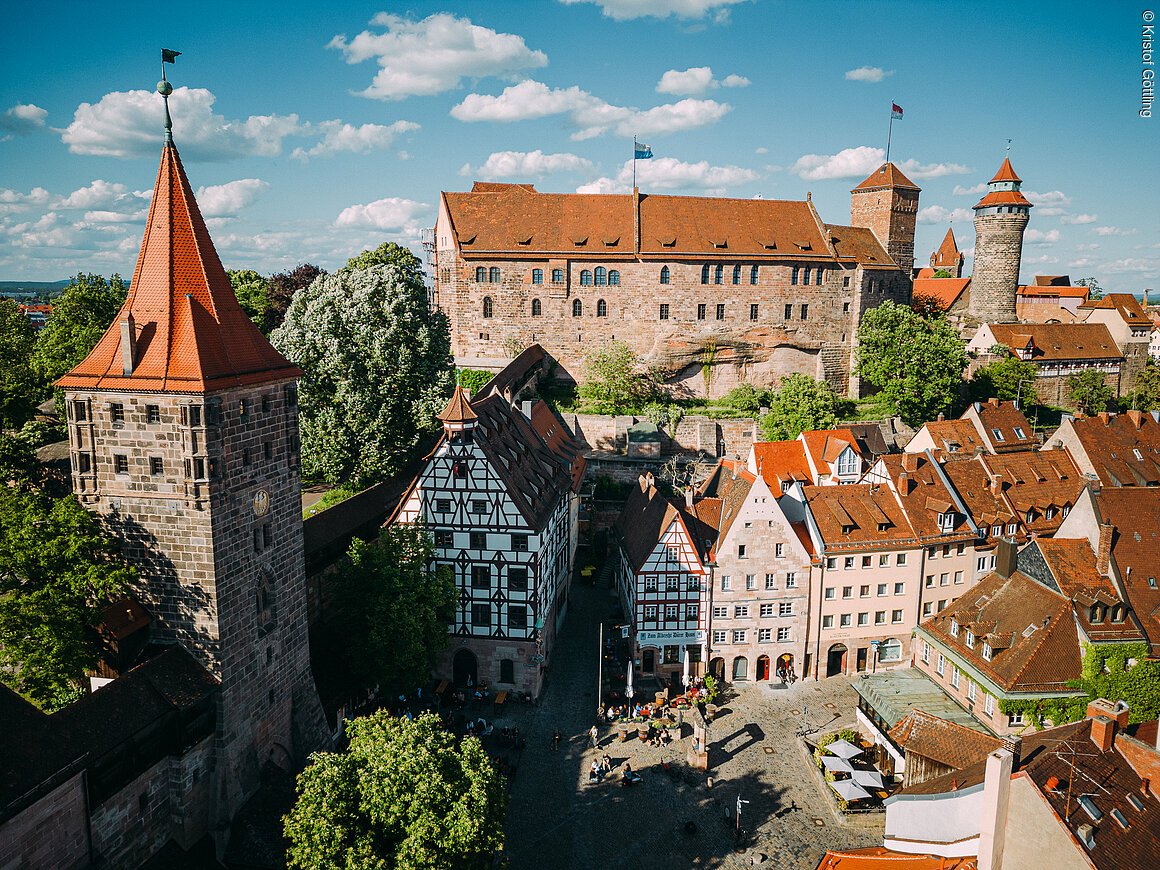 more information
website
Top-Highlights
Imperial Castle
Lorenz Church
Craftsmen's Market
Germanisches Nationalmuseum
Christkindles Christmas Market