Beer events in Franconia
Beer is at home in Franconia - and so are many feasts around the "liquid gold"!
"Franconia - Home of the beer" offers different opportunities to get to know the franconian brewing tradition in the course of the year.
Hof - The "Schlappentag" (every Monday after Whitsun)
The so-called Schlappentag is a famous beer celebration in our north Bavarian city.
This historical day is essentially older than the Oktoberfest in Munich and traces back to a curious story:
In 1430, a wild gang of Hussites (Bohemian warriors who endangered the whole region) attacked our town and completely destroyed it. Due to the devastation the Markgraf, our former regent, granted a tax relief – provided that all men were obliged to take part in a yearly shooting training. Most of the men only took part because of the threat of penalties. However, they always arrived at the last minute still wearing their slippers, the so-called "Schlappen". Finally, the Markgraf was satisfied and granted the privilege to brew to the privates, who were now able to make the Schlappentag more pleasant. Since 1432, this duty training has taken place under the name Schlappentag, traditionally celebrated on the first Monday following Whitsun.
One of our famous breweries brews the pleasant and strong Schlappenbier, which is only available for this day.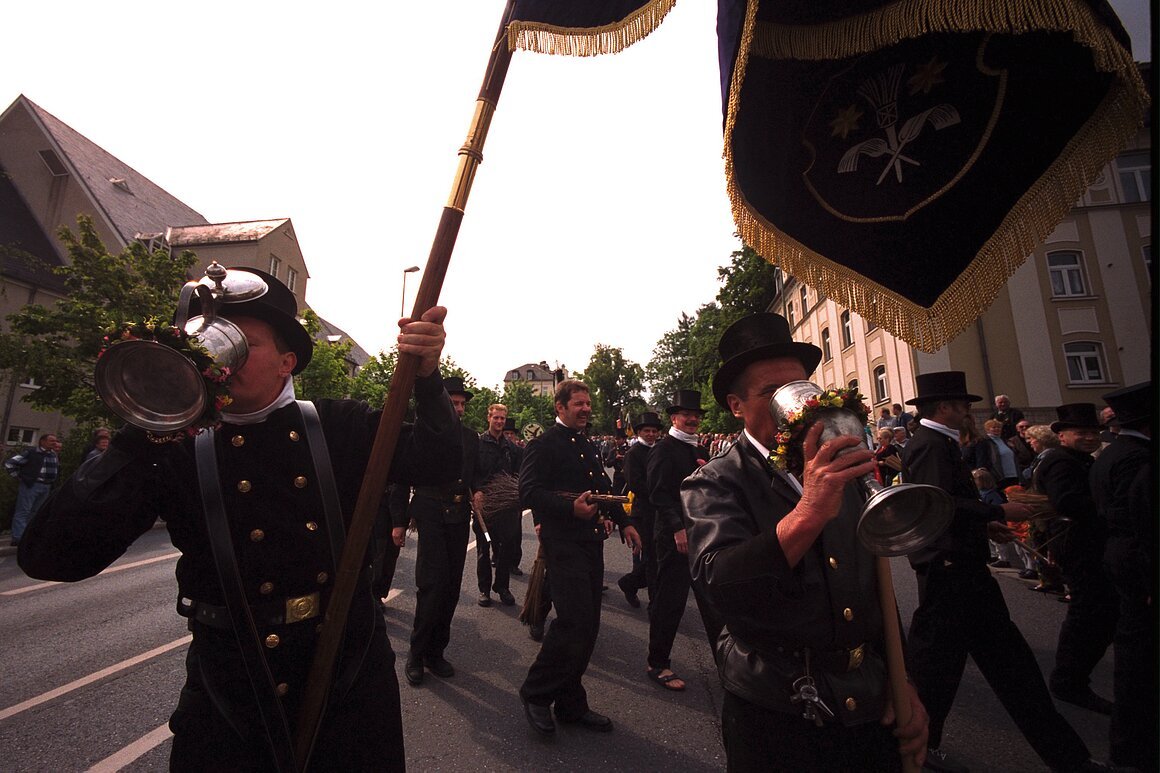 Kulmbach - Beer Week (end of July)
Kulmbach Beer Week always begins on the last Saturday in July. The Beer Week is the absolute highlight of our town's events calendar and is eagerly anticipated all year long not just by the people of Kulmbach, but by the many regular guests from all over Europe. For nine days, around 120,000 visitors enjoy one big party right in the centre of town, with great show bands, good food and, of course, excellent Kulmbach beer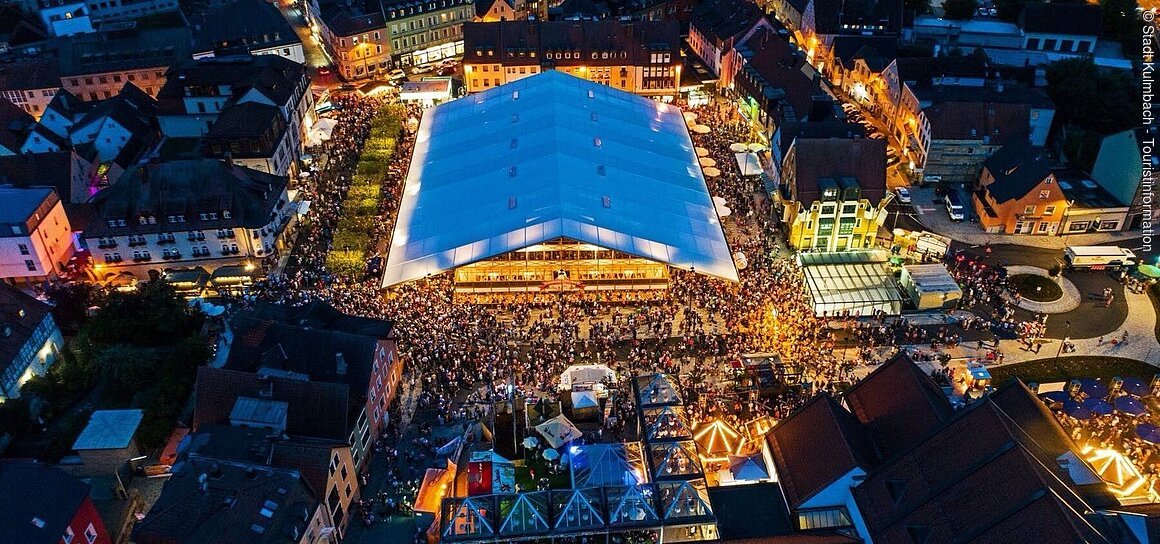 Eltmann - Beer Days (2 days per year)
Appropriately for the Hassberge, the junction of beer and wine Franconia, beer from family-run private breweries - among others - is festively celebrated at the "Eltmanner Biertage" (Eltmanner Bier Days). Since the 90s, the two-day event takes place in Eltmann. At the Eltmann Beer Days there is dancing, drinking and laughing in the middle of the historic town on and around the market square. Experience cozy hours at the "Eltmanner Biertage". The breweries invite you with their beer for a drink. The culinary specialties range from typical Franconian to Mediterranean. The organizer is the Festgemeinschaft Biertage, which is made up of the Eltmann associations.