Franconia – Home of the Beer
The Quest for the liquid Gold.
Beer lovers know that a glass of fresh, Franconian "Seidla Beer" with its deep golden color reigns supreme among beers. This is not surprising when one considers that Franconia is home to more breweries per square kilometer than any other area in Europe. The quality as well as variety of beers available here is simply unsurpassed. Consequently, beer connoisseurs can be found everywhere: On hiking trails and bike routes that have beer as their theme, like the Breweries way in Aufseß, at lovely museums and at beer seminars where you can learn how to brew your own beer.
An interesting way to explore the Franconian beer towns and their breweries is to go on a discovery tour around the "liquid gold" in Bamberg, Kulmbach, Forchheim or Bayreuth. Here you can also experience the numerous festivals where beer traditionally makes an appearance as a culinary companion - for example at the Annafest in Forchheim or at the Erlanger Bergkirchweih ,the so-called "Berch". For those who prefer to take the many different types of Franconian beer home with them, beer not only goes wonderfully with many dishes, but is also used in numerous different recipes, for example as a marinade or as the basis for a wonderfully flavorful sauce.
And through Franconian beer you can not only enjoy, but also get an insight into the rich Franconian history: As early as the Middle Ages, Franconian monasteries brewed various types of beer, including the well-known Bock beer, according to a purity law that can be traced back to the 14th or 15th century. And even today, this tradition is still alive in many Franconian monasteries or the old breweries.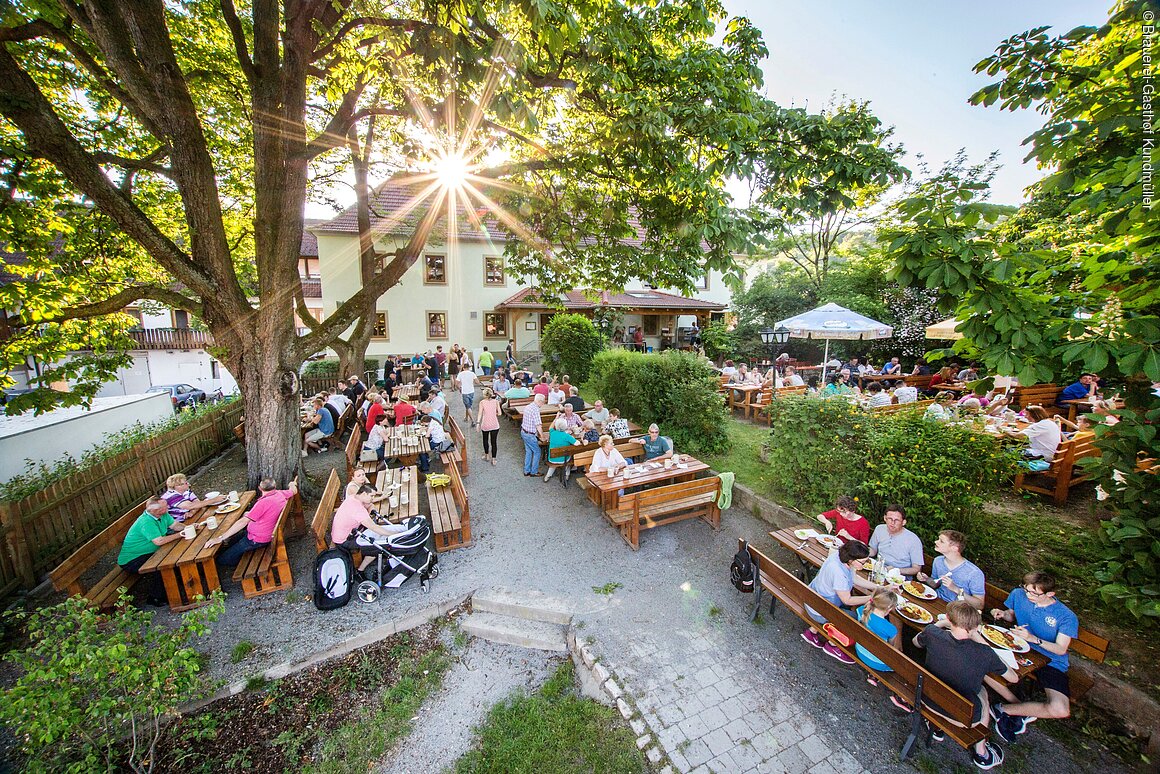 Website (in German)
Franconia – Home of the Beer.