Franconia – A Land of Wine and Beauty
Enjoy the Perfect Combination.
"Franconia – A Land of Wine and Beauty" is all about treating you well. From gourmet food at carefully selected inns and restaurants, to a well-balanced selection of wines and our great hospitality, expect only the best. Prize-winning winegrowers, well-known wine estates, romantic wine festivals, and regional delicacies all offer you the experience of a lifetime: Highest quality foods and wines all in one place.
Franconia's vintners are happy to open their doors, offer their delicacies and take their guests on a journey through the world of Franconian wine. Often the unique Franconian cuisine is served at the wineries themselves, and if not, at least every vintner can recommend a restaurant, tavern or wine bistro.
On no account should you miss a typical Franconian wine festival or one of the many cultural events at which the noble drops take center stage on a trip to Franconian wine. And if you want to get to know not only the unique taste but also the most beautiful places around Franconian wine, you can visit the "terroir f". Here you will find magical views over valleys and vineyards or hidden beauties that invite you to take a break amidst the vines.
Besides great experiences and impressions, Franconian wine promises one thing above all: quality. The Franconian Winegrowers' Association guarantees with its classifications that Franconian wine is always consistently good. And this is also confirmed by the numerous awards that Franconian winegrowers can proudly present.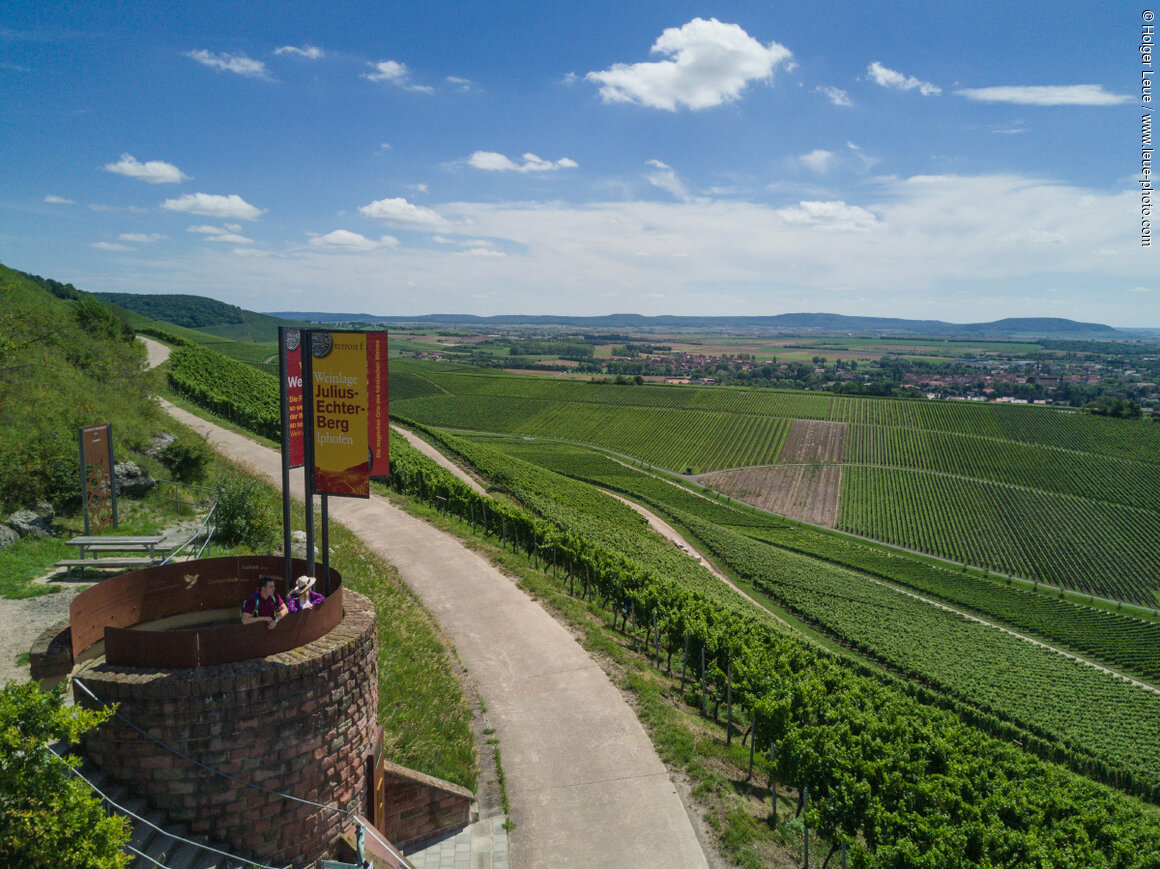 Website
Franconian Wine Vacations