Culinary events in Franconia
Franconian cuisine with many regional delights.
Not only the events around beer and wine invite guests to enjoy Franconian delights - the Franconian cuisine and its local specialties are just as much looking forward to connoisseurs.
Pretzfeld - Cherry Fair (mid of July)
The Cherry plantations at franconian switzerland are an important landmark of the region. In honor of this, the annual cherry land fair is celabrated at the "Kellerwald" a forest areal with lots of historical beer cellars. Feel the amazing atmosphere while you sit beneath old trees and enjoy franconion beer and food. Traditional folk music is played and all generations celabrate together. Be a part of this cheerful fair, gaze at the stunning view from the Kellerwald which shows a very wide vision of franconian Switzerland.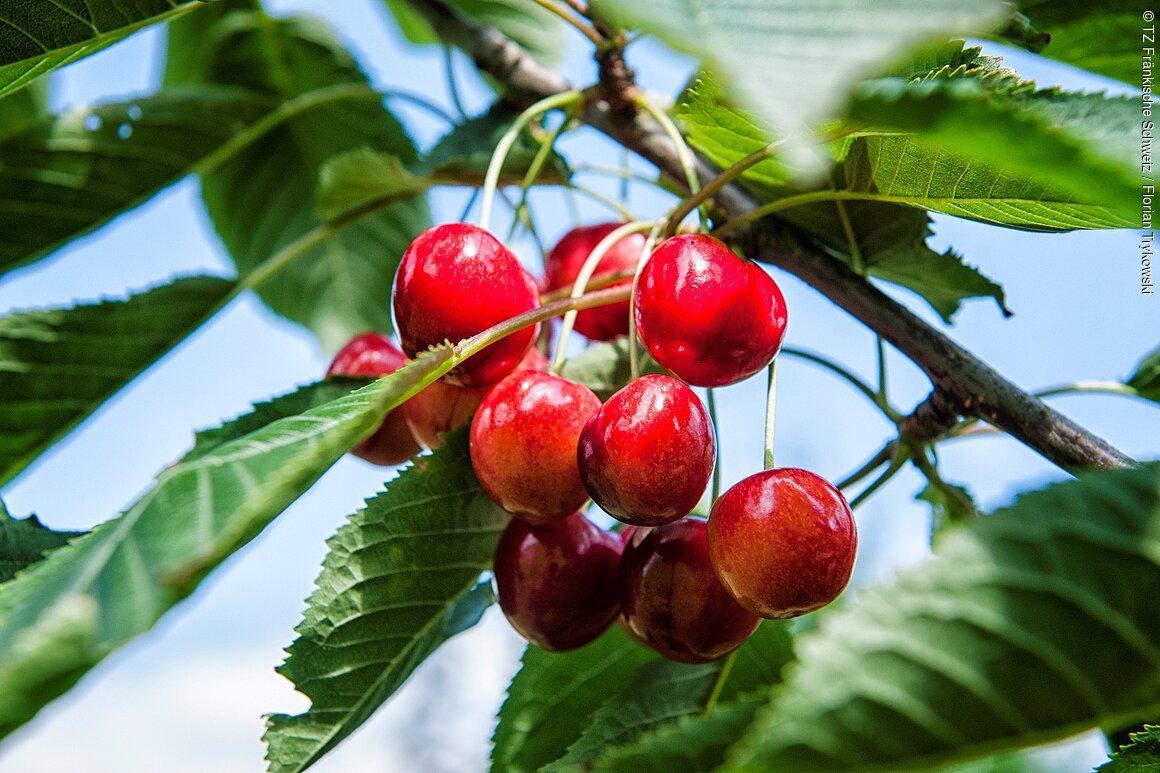 Coburg - Dumpling Market (last weekend of August)
At the Coburg dumpling market, everything revolves around the well-known Coburg specialty. In addition to the traditional Coburg dumplings, unusual potato specialties are also served on the historic Coburg market square. The festival is framed with musical entertainment.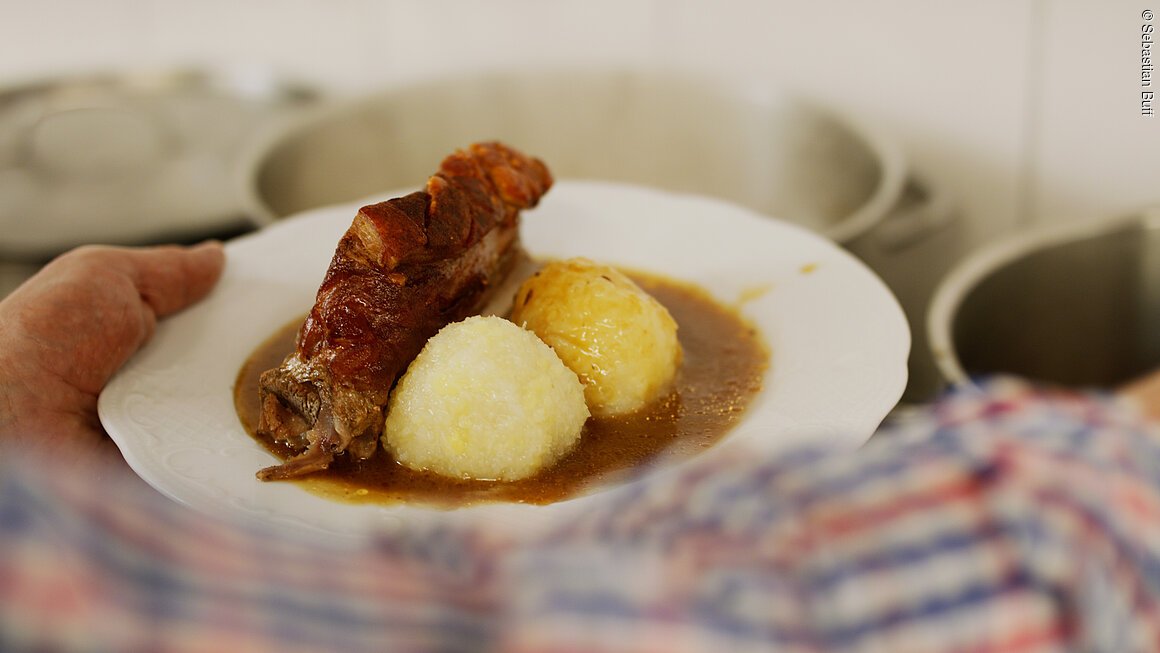 Gunzenhausen - Fishing Festival (beginning of September)
The Franconian Lake District Fishing Festival at the beginning of October in Wald on the Altmühlsee presents the unique diversity of our local waters - the lakes, ponds, rivers and streams.
Tench from Lake Altmühl, perch from the Altmühl, carp from the Aischgrund, brown trout from the Jura, salmon trout from the Hahnenkamm and others will demonstrate with their unique variety of delicacies the culinary potential which - often unnoticed next to the products of our seas - also exists in our inland waters in sufficient quantity and quality.
Fishing tackle suppliers will also be on site, creating an incentive for anglers in particular to visit the Franconian Lakes Region Fishermen's Festival at Lake Altmühl, which is now taking place for the eighth time. It was first held in 2011 on the occasion of the 25th anniversary of the lakes.
Anyone who wants to get to know the lakes from their culinary side will be in good hands on this late autumn weekend in Wald am Altmühlsee.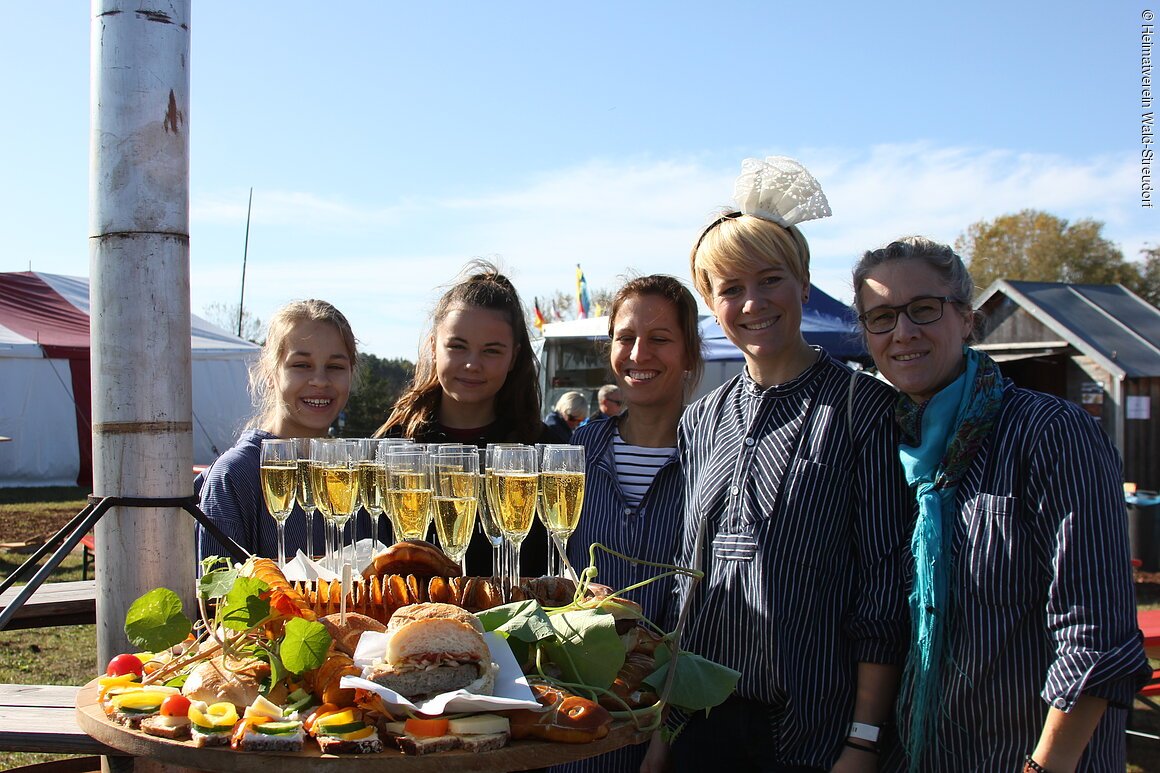 Fränkische Schweiz - day of open breweries and distilleries (3rd Sunday in October)
Every year on the third Sunday of October, 13 distilleries and 3 breweries open their doors to visitors from near and far to show their work and specialities. You can try delicate spirits and find out how they are made. There is an extra flyer with all participating villages and brands, so you can easily find your way. Even an extra busline is deployed for this special event, so you can enjoy and drink and dont need to drive. Prost & Cheers!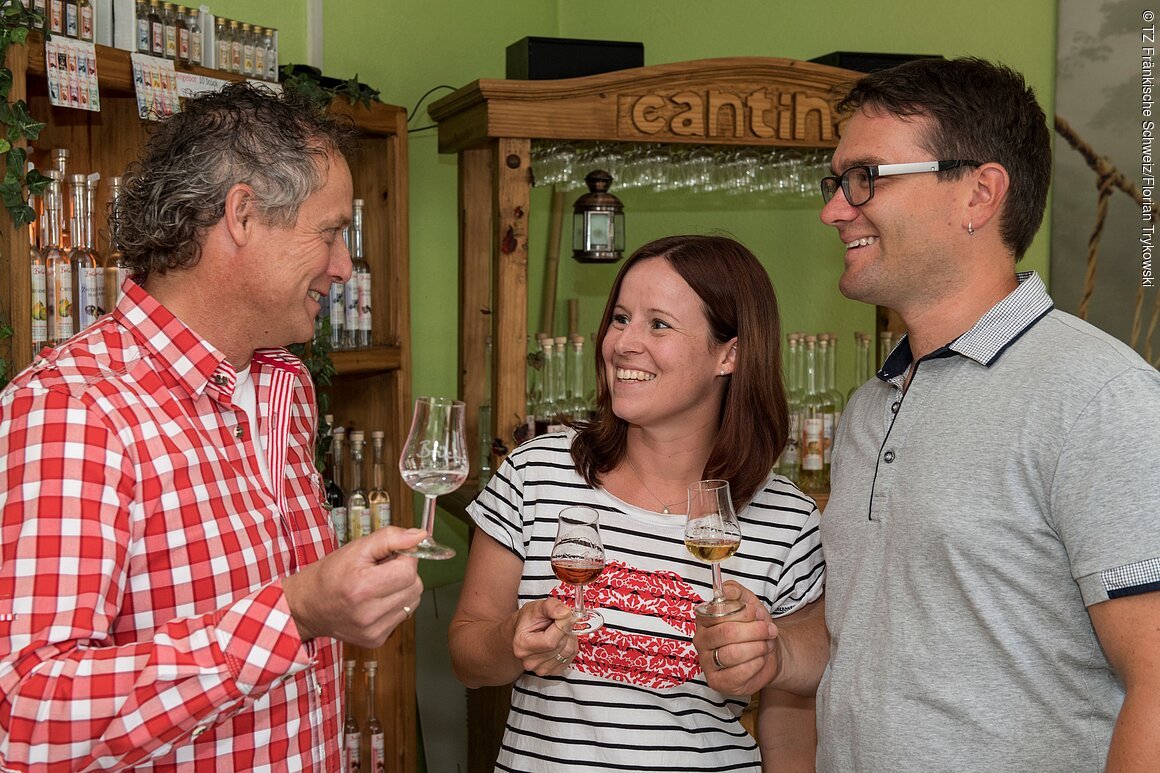 Lauda-Königshofen - Beckstein is burning (last Sunday of October)
The distillery tradition is celebrated throughout the town. Numerous companies and exhibitors present their products.
Dinkelsbühl - Fish Harvesting Week (October/November)
For centuries, the lakes and rivers around Dinkelsbühl have provided an ideal environment for fish-breeding. A colourful programme of fish-based events is held during fish harvest week and restaurants serve up gourmet fish dishes.