Lauda-Königshofen - Wine festival Lauda (3rd weekend of June)
Traditional wine festival in the old town of Lauda. A varied program is offered for three days. Exquisite wines and culinary specialties await guests at wine stands, in arcades and in vaulted cellars. Music, singing, dancing and other cultural performances invite you to linger in the old town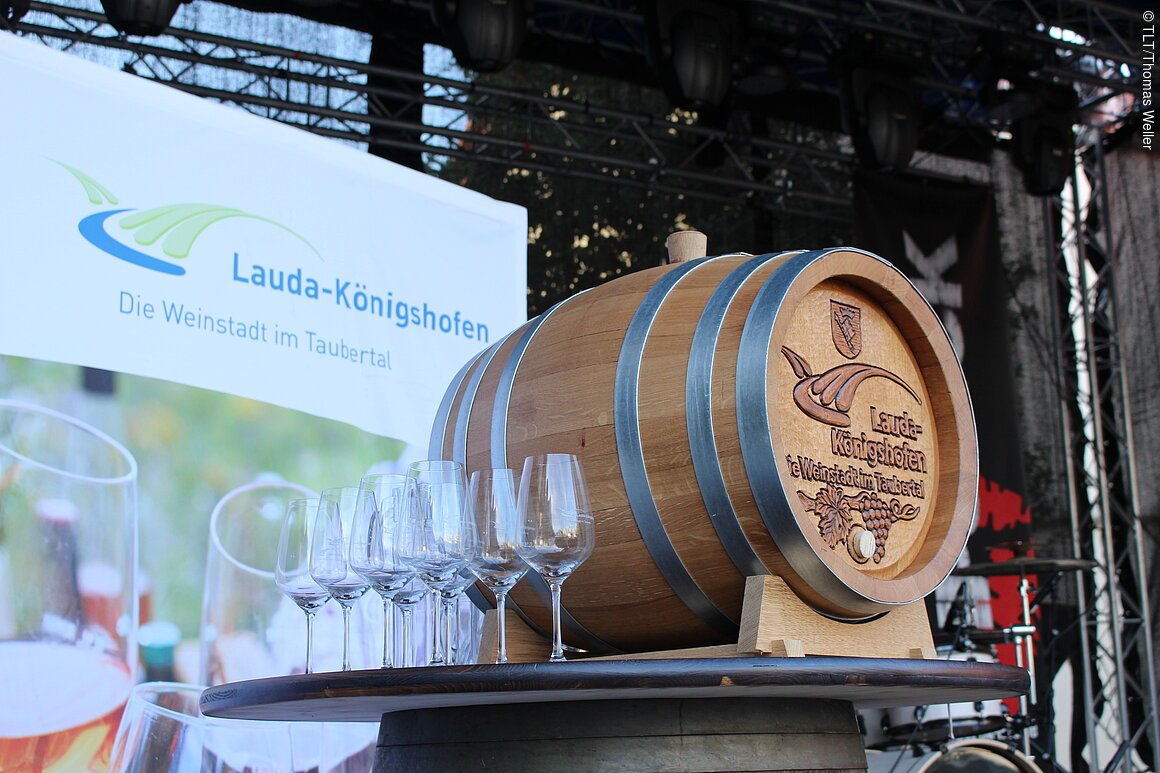 Iphofen - Winzerfest at the Market Square (Second Weekend in July)
The Iphofen Winzerfest at the historical Market Square takes place every year on the second weekend in July.
Visitors look forward to an opulent and excellent assortment of food augmented by wines, Secco and bubblies from the well-known Iphofen terroirs, as well as fun mixed drinks at the bar.
A total of 18 wineries are represented at communal "wine cubes." Take advantage of the opportunity to talk to the winegrowers, learn something new, or philosophize while sampling more than 50 different wines.
Local restaurants offer food, as well as coffee and cake.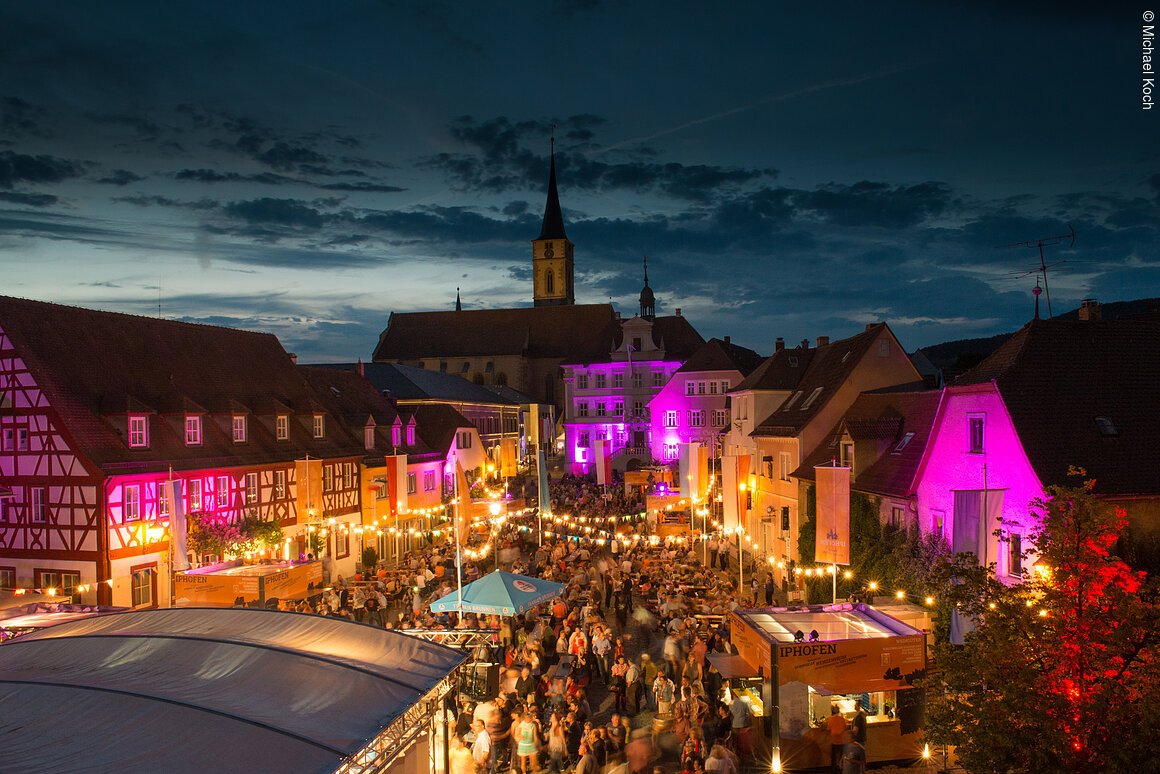 Rothenburg o.d.T. - Rothenburg Wine Festival (Mid of August)
The Rothenburg Wine Village is held at Grünen Markt and Kirchplatz in the Medieval old city.
The Wine Village becomes home to local restaurants and their partner vintners, where they serve a wide selection of excellent Franconian wines and non-alcoholic beverages. Choice regional specialties and Michelin star cuisine are also available to enjoy. It's a wonderful place for interesting conversation in a relaxed summer ambience.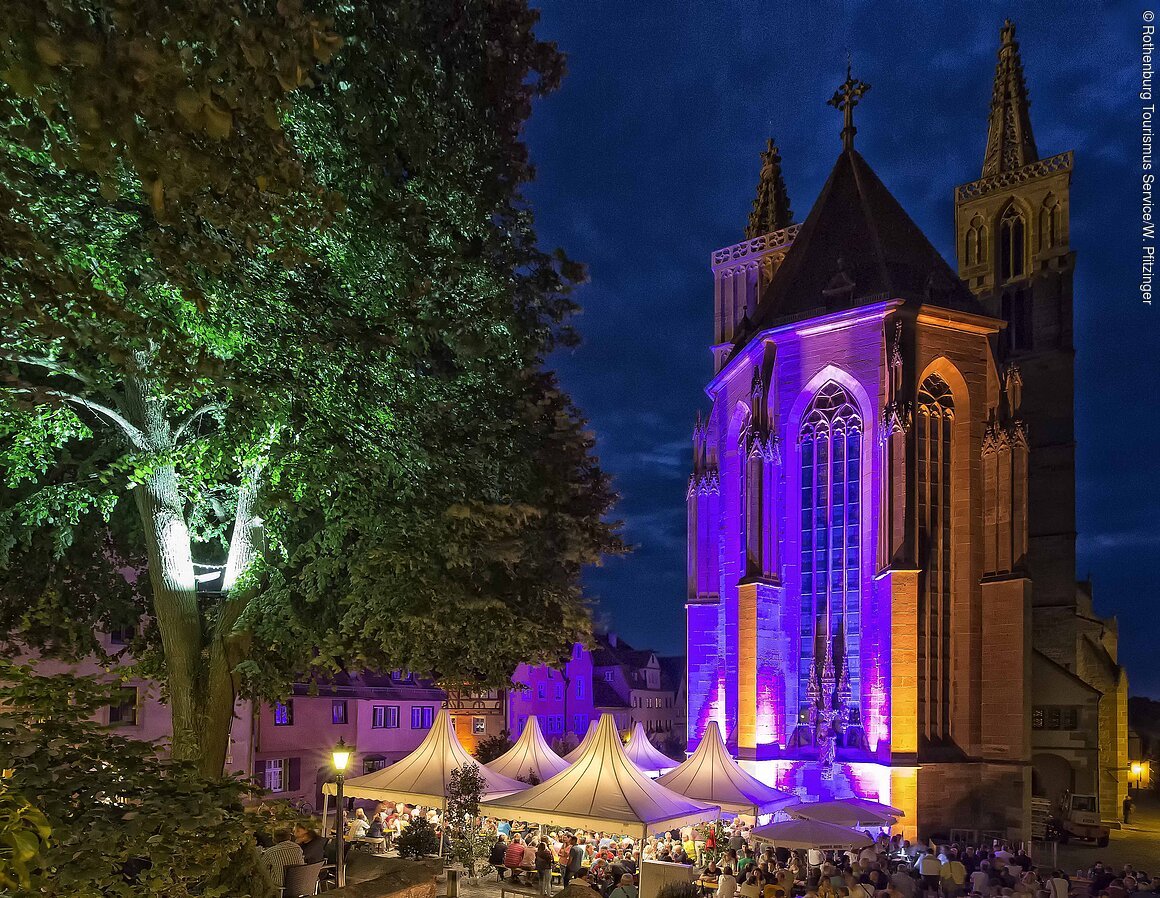 Volkach - Franconian Wine Fest (mid August from Friday to Monday)
More than 70 years old and still young at heart – that about sums up the history of the Franconian Wine Fest in Volkach. The festival offers seating under plane trees for around 7,000 guests. Annually, the wine festival draws over 50,000 visitors from far beyond the city limits.
Guests can enjoy almost 60 different wines from seven independent wineries and four wine cooperatives from the area. There are home-made culinary treats and, always popular, there is quite a variety of musical entertainment. Unplugged Franconian brass music, a night of musical hits and oldies, and popular bands entertain the guests. Special highlights include fireworks on Friday night and the sparkler magic of the Wine Princesses on Monday evening.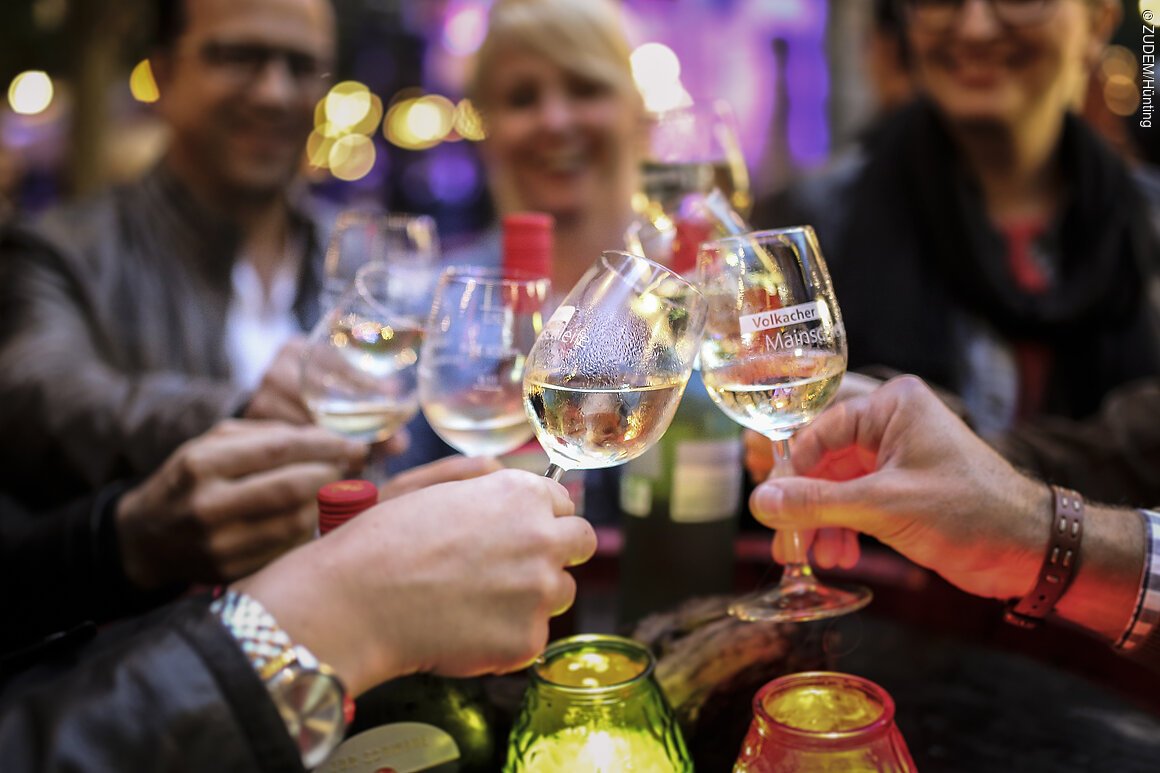 Zeil a.Main - Old Town Wine Festival (summer)
Known as "Fachwerk, Frohsinn, Frankenwein" (half-timbered houses, cheerfulness, Franconian wine), the people of Zeil hold their popular Old Town Wine Festival every year. As always, the celebration takes place on the historic market square and the surrounding streets. The city center is closed to all traffic, which is diverted south of town. This ensures that the Old Town Wine Festival retains its special charm in the medieval half-timbered town. The romanticism of the half-timbered houses, Zeiler wines and Zeiler specialties turn these wine days into festive days. The people of Zeil wish themselves and the visitors picture-book weather and a great rush of many wine-loving and good-humored guests.